RSCB October Programme
Please see information regarding the RSCB's October programme, including activities for October half-term! They are still currently running all sessions online via Zoom.
If you have any questions, or would like to sign a young person up to one of the sessions or any RSBC service, then please contact them directly.
Remark's Youth Club
Programme for Remark's North London Play Scheme - October Programme 2020
For more information contact Steven.Wynne@remark.uk.com Text: 07949 028346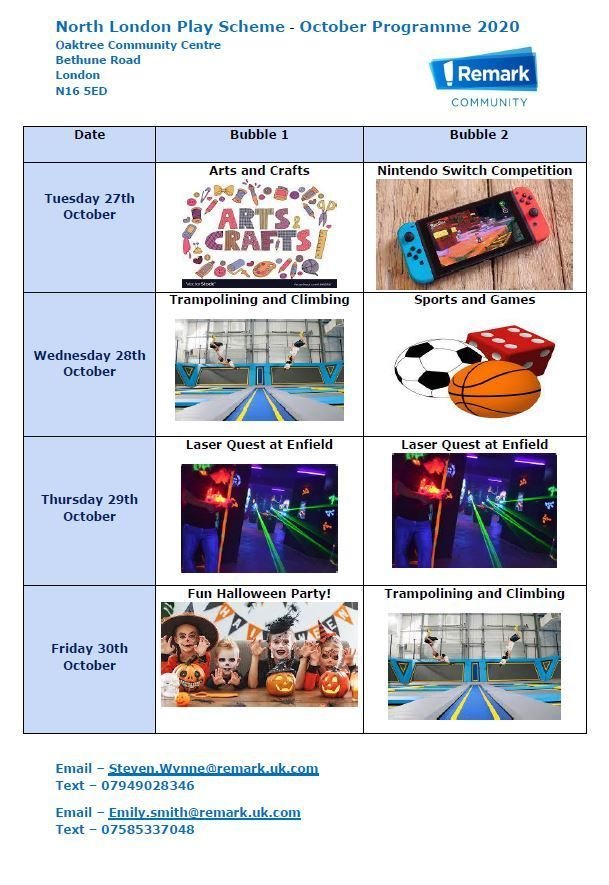 Remark's Youth Club
Programme for Remark's Youth Club that they run every Wednesday evening from 4pm until 6:30pm at St Johns Deaf Centre in Manor House - click here for more information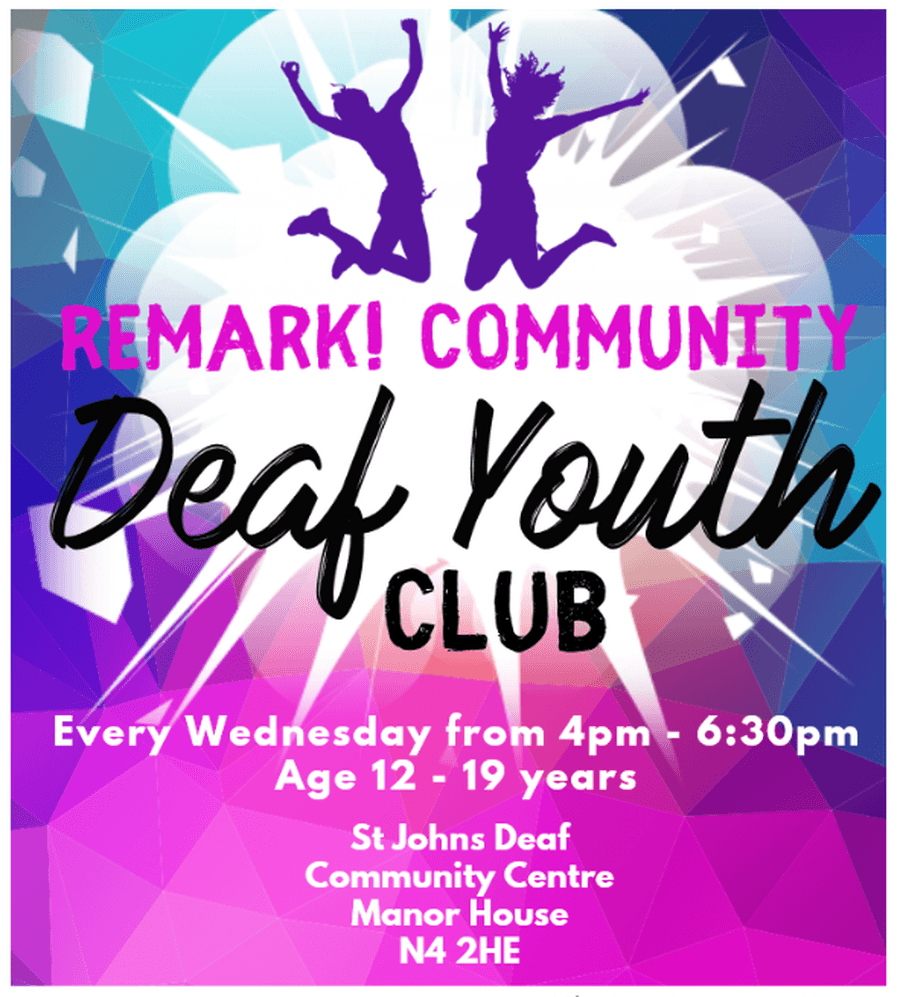 Islington's Lunch Bunch
Lunch Bunch gives children aged 13-19 living in Islington, the chance to enjoy free fun activities alongside a free, healthy and nutritious lunch during the school holidays. Click here for more information. Alternatively go to Islington's Children's and Families section of their website under 'Things to do'.